Seth Godin recently wrote a gem of a blog entry which resonated with me on many levels.
"Most knowledge workers spend their day doing one of three things: React to external situations, Respond to external inputs and Initiate new events or ideas."
At work (and in life too!), it is possible to spend an entire career doing the first two. Replying to emails, answering customer enquiries and completing given tasks. You respond because an external situation requires it.
However, the third - Initiate - brings about the biggest impact. You make stuff happen. Start conversations. Create change. It also requires the most energy and discipline. Not surprisingly, it is the one that most of us do the least!
What good does this do?
Having this realization alone have made me think twice on the tasks that I set about doing daily. "Responding" is a big part of a lot of our jobs, but "Initiate" is the one that will ultimately help to create more a colourful and fulfilling career / life!
Add your comment | Permalink |
This blog article pretty much sums up how some (or many?) companies handle IT in their organizations. A chronic lack of communication and clear-cut objectives resulting in computer systems that are complex, try to do too many things and end up burdening its own employees who have to fill in fields after fields of information, even for seemingly simple tasks.
Of course, complicated software also ends up with a very hefty bill - but it's nothing compared to the opportunity costs wasted in having employees spend time on tedious data-entry when they could be contributing more value in other areas of work.
We've heard of many horror stories with IT implementation projects, and business owners and decision-makers would do well to really look into what they want IT to do for their companies.
Does the software REALLY need to track 100 things about the customer, or just 5 important fields? Must software cost millions of dollars for it to be useful? Does cheap software mean that it's not as functional?
In many cases, and especially for small businesses - the answer is a hefty NO to all!
Add your comment | Permalink |
In the US, businessman Gary Vaynerchuk has made himself some sort of an Internet celebrity with his embracing of the Internet and blogs as a branding and marketing tool. Here's just a small snippet about Gary from his website:
At a young age, Gary took over the family business, a liquor store in New Jersey. Over a period of 6 years Gary and his father Sasha rebranded the business as Wine Library and transformed it from a local store doing roughly $4 million in sales annually to a $50 million national industry leader.

The development of the Wine Library juggernaut reached its zenith on August 25, 2006 when Gary was featured with a caricature in the top left corner of the Wall Street Journal, a lifelong goal of Gary's that he achieved before the age of 30!
In this video from his blog, Gary shares an invaluable tip for business success - a must watch for entrepreneurs and business owners alike!
Add your comment | Permalink |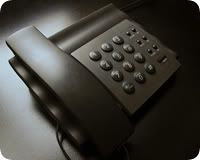 When ending a conversation with clients on the telephone - always let the client hang up first before you do!
It may seem insignificant - but it will go a long way towards making a good impression.
Add your comment | Permalink |
Let's face it - the entrepreneurship path can be a very lonely one - especially if you are one of the growing legions of jaded workers who have had enough of working for "the man" and are charting new career paths - entirely on their own.
In Houston, self-employed professionals get together once a month not to party, but to work together. These "co-working" events are designed to enable independent workers to enjoy some of the "office experience" - getting productive by feeding on the energy of fellow co-workers while having the chance to socialize at the water cooler, light bantering, and establishing working relationships.
Add your comment | Permalink |
What's the secret of happiness? Money.
Or rather, giving money away.
An experiment was carried out in the University of British Columbia (UBC) in Canada where 109 students were given envelopes containing $5 or $20 bills. Half of them were instructed to spend it on themselves, while the other half were told to spend the money on others (buying things for friends, or donating to charity).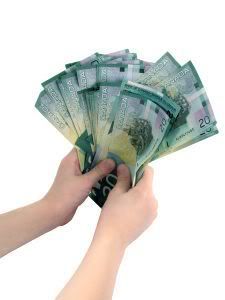 At the end of the day, participants who spent money on others, reported feeling happier!
The experiment was repeated on 16 employees at a firm in Boston, and on 632 people across the United States. The results were similar - spending money on others generally made people "happier", regardless of their income levels.
This result defies conventional economic theories, but it's an interesting model that should be looked at on a larger scale. Does it work in other countries, with different cultures, habits and beliefs? How about giving time to others instead of money? Is there a threshold in which the theory breaks down, ie people who earn a minimum or maximum of X amount of money?
Further reading available at Science Magazine and the official UBC website.
Add your comment | Permalink |
So a month has flown by, and we're now in February. Time to check on your New Year's resolutions, perhaps?
Many people make resolutions at the beginning of the year, but by the first quarter, all plans would fizzle away into distant memory. Sounds familiar? Welcome to the club!
There are tons of ideas on setting your New Year's resolutions. Some of you may have heard of SMART goal-setting, but how many actually implement them? Not many, I believe - and certainly not myself, as I even had to do a Google search to find out the specific words that make up S-M-A-R-T (Specific, Measureable, Attainable, Realistic, Timely). Quite a mouthful, isn't it?
Instead, for 2008, I've decided to go about goal-setting in a simpler, more achievable way. Here's how:
1. Set Monthly Goals
By far the most important, I am setting monthly goals instead of yearly ones. I find monthly goals more effective because they are constrained within a short, limited timeframe. There's not much time to procrastinate and eventually forgetting about it altogether, as would the case with long-drawn, yearly goals.
The advantage to this is that you can set multiple concurrent goals - some are habitual ("read a book every month") and some achievement-oriented ("launch my website in February").
2. Action-based Goals
Throw out vague goals like "Lose Weight" or "Live Healthier". What exactly does "lose weight" mean? Losing 5kgs? 10kgs? 5 grams? How do you "live healthier"?
Instead, pursue action-based goals, ie things that require you to actually DO something. "Register for a gym membership" is a good start. "Run 5kms every Sunday" is another.
3. Be Pessimistic
One of the biggest contributing factor to people losing sight of their goals is when they become too ambitious. Even worse, when it's coupled with vague objectives like "Start a business" or "Make more money".
Be pessimistic with your monthly goals. Start with goals that are easily achievable. Then work your way up progressively. "Write a blog entry every month" is easy. "Look for a web designer" is easy. When you start checking off your goals one by one, you will feel a sense of completion and gain more motivation to pursue further goals.
The Results?
I've been toying around with the idea since January - hence this blog entry now. And I'm glad to say that it has been rather fruitful. I've set a number of monthly goals - some are work-related, others personal.
"Read a book every month" seems to be working well. I am on my way to finishing the last few chapters of "Arabs & Israel for Beginners", and managed to complete "Where Monsoons Meet" in one sitting just last night.
Of course, there are some goals that have just slipped by, and others that I couldn't accomplish in time. But it's good progress nevertheless - without which I wouldn't even have started on anything!
3 comments | Add yours! | Permalink |
We've discussed about the importance of customer acquisition - but as an entrepreneur, have you ever asked yourself, "What am I doing about it?"
Knowledge is good but taking action is even better! Here are a few steps that you can take towards retaining your customers. It's fast, easy and doesn't require much money!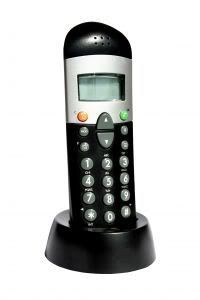 1. Pick up the phone
At least once every quarter - give your customers a call, if only just to say "hi".
This is what top salespeople do to make sure that customers will always have their names in mind when it really matters.
I do it by listing out our secured clients thru MatchBox CRM and calling them up, just to say hello and check if they need any help, or if they have any feedback on our products and services. I also set MatchBox CRM reminders to make sure I don't miss out on any scheduled calls.
2. Connect your customers
As an entrepreneur, you probably have customers in various industries and businesses. See if there's a way you can connect your customers to each other.
For instance, if you know that a customer is having problems transporting their goods around, you can recommend them another customer who provides logistics services.
Your efforts will definitely make an impression - not only are they getting value from your products / services, you are also helping them in their business. That's why it's important to have a customer database, especially one where you can categorize their industries. I usually search thru my MatchBox CRM database by industry / labels just to see areas where I can make connections.
3. Update your customers on information that would benefit them
Customers always appreciate input that would help their business. That's why they work with you in the first place!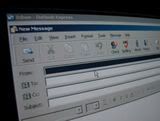 If you find useful articles on the Internet, or newspaper clips about their business - let them know. Schedule periodic newsletters on your products, services and promotions that would be of use to their business.
All these can be done via e-mail - it's free and takes nothing more than a few seconds!
4. Make your phone number a helpline!
From time to time, I remind my customers that I have a lot of contacts in a wide range of industries. They're all stored in MatchBox CRM, which I can easily search thru even if I'm at their office.
As a result, a lot of my customers call me to source for many things, from computer hardware suppliers to lion dancers!
The above are steps that I use to consciously keep in contact with my customers. It's been working quite well for us as a huge bulk of our sales and business enquiries are generated thru referrals. I hope it will work for you too!
5 comments | Add yours! | Permalink |
When we first started the company, it never occurred to us that managing our invoices would be such an important requirement in the business.

After all, we easily made do with manual invoices created via MS-Word. We simply printed them out, delivered to the client, and waited for the cheque.


However, as our business grew, we started issuing invoices on a more regular basis. That was when managing them became very difficult.

With MS-Word, it was impossible to figure out which invoices were paid for, and which weren't. We didn't know who owed us, how much, and for how long.

Clearly - we needed another tool to manage our invoices. That was when we developed MatchBox CRM to meet our needs.
Immediately upon adopting MatchBox CRM, we saved a lot of time and effort in invoice management.
At a single glance, we can see all the unpaid invoices. We knew who to call up, how much they need to pay us, and exactly how long the invoices had been outstanding.
We even had reports to find out how much we collected for a period of time, and more. It's a simple, logical solution that many of our clients have also benefited from.
Add your comment | Permalink |
Anthony Robbins, well-known the world over for his motivational seminars, gives an awe-inspiring talk on why we do the things we do.
Once you're done watching, check out www.ted.com, which showcases numerous video clips of presentations by top researchers, inventors, scientists and academics on various subjects.
Add your comment | Permalink |